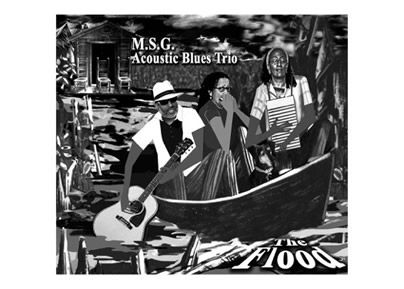 The Flood is a triumphant throwback to truehearted folk music, the way people played it
in their own communities for their own entertainment- unpretentious, pure, beautiful and
from the heart. M.S.G. Acoustic Blues Trio brings out a lovely amalgam of folk-rootsspirituals- blues, at once ethereal and soulful. It's going to touch you deep down.

Frank Matheis
Roots & Blues music journalist and radio
Publisher: www.thecountryblues.com

MORE REVIEWS
THE FLOOD:
Gaye Adegbalola
Ron Weinstock
Frank Matheis
DONE SPOKE MY MIND:
Paul Shugrue
Tina Terry
Ron Weinstock

MEET ME IN THE MIDDLE:
Gaye Adegbalola
Richmond Folk Music
Ron Weinstock
Jeff Maisey